Resistance Comms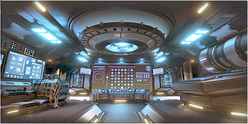 Specifications
Prerequisites
Resistance Communications
Required Resources

§110

(

§160

)
Required Power
3
Time to Build
16 days
Monthly Upkeep

§25
The Resistance Comms is a facility in XCOM 2.
Each assigned Engineer increases Contacts by 2.
"
The Resistance Comms facility increases the number of regions that we can make contact with. Further contacts can be gained by staffing an engineer here one the construction is completed.
"

– Ingame description
Upgrade: Additional Comm station
Edit
Costs:

§125

(

§190

), 4 Power
Maintenance:

§35

Adds 1 contact capacity.
Allows the allocation of one more engineer to the station.
Ad blocker interference detected!
Wikia is a free-to-use site that makes money from advertising. We have a modified experience for viewers using ad blockers

Wikia is not accessible if you've made further modifications. Remove the custom ad blocker rule(s) and the page will load as expected.