Archangel Armor (armor)
Talk

3
520pages on
this wiki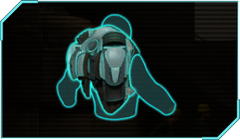 Archangel Armor is an advanced body armor in XCOM: Enemy Unknown.
In-Game Description
Edit
| | | |
| --- | --- | --- |
| " | The Archangel Armor combines heavy armor with a small propulsion system that allows for limited flight capabilities. | " |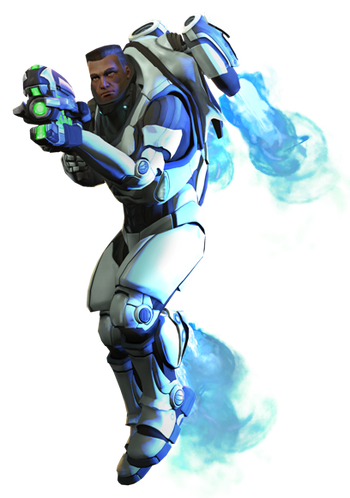 Production Specifications
Edit
Prerequisites: Archangel Armor Research
Production Time: Immediate
Production Cost:
Tactical Info
Edit
Health Bonus: 8
Heavy Armor
The armor carries 6 fuel units.
Equipment Ability
Edit
| Ability | Description |
| --- | --- |
| Toggle Flight | Enter or exit Flight mode. |
Flight Traits
Edit
| Trait | Description |
| --- | --- |
| Airborne | Flying units can bypass ground obstacles. They can remain in flight if they have sufficient fuel. |
| Evasion | Enemies targeting this unit when it is airborne suffer a -20% Aim penalty. |
Toggling Flight mode does not cost an action or end the turn. Movement or elevation changes while in flight costs 1 fuel unit and 1 action. Hovering in a stationary position does not consume fuel.
Flying does confer an elevated-position bonus, but you must fly higher than normal, which takes an action.
Using Archangel Armor with a Sniper with the Damn Good Ground ability can make any enemy, even Sectopods, less of a danger. Also, this largely removes the issue of seeking out and securing a "nest" for a Squadsight Sniper - at the cost of one action point and one fuel unit, an unrivaled firing position can often be achieved without leaving the original drop zone.
Has a bug that can cause a flying unit to get stuck in buildings or ship structure, also can occur if you run out of fuel over an obstacle that you could normally not walk on. Prevents the wearer from moving, including ceasing to fly, but can still shoot and/or die.
In Multiplayer, the fuel is restricted to 6 units and cannot receive the Advanced Flight upgrade by any means.