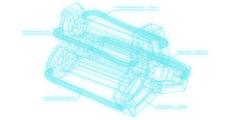 Ammo Conservation is a Foundry project in XCOM: Enemy Unknown.
In-Game Description
Edit
| | | |
| --- | --- | --- |
| " | Muton armor contains servomotors that function as automatic weapon loaders, allowing their weapons to carry more ammunition without requiring the soldier to pause for a full reload. We could apply some of the same techniques to our own weapons. | " |
Project Requirements
Edit
Prerequisites:  Muton Autopsy (Research)
Time to Complete:  14 days
Engineers:  15

Project Cost:
Research Credits and Bonuses:
Approximately doubles ammunition capacity for all primary weapons.
Creates problems with Heavy and Sniper weapons, when there is one shot left, Overwatch will become unavailable due to "Not enough ammo"
Ad blocker interference detected!
Wikia is a free-to-use site that makes money from advertising. We have a modified experience for viewers using ad blockers

Wikia is not accessible if you've made further modifications. Remove the custom ad blocker rule(s) and the page will load as expected.